Tourism in the heart of the Jura
Take advantage of the situation of the Hostellerie Saint-Germain in the heart of the Jura to explore the wealth of the region: local products (wine route, cheeses, beers Rouget de Lisle ...), lakes, hiking (on foot, by bike, on horseback), spas, ski resorts...
Activities & Wine Route
Top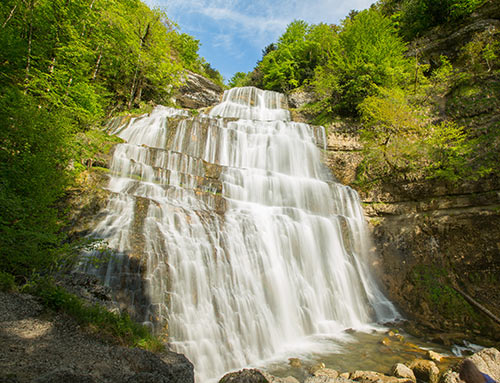 Regional activities
Whether you arrive in the Jura in summer or in winter ... whatever the season, activities abound.
About ten minutes from our 3-star hotel, you can visit the castle of Arlay, the Abbey of Baume-les-Messieurs, Château-Châlon, Jura Wildlife, find local crafts, visit craft brewing Le Rouget de Lisle, the cheese cellars, the Jura vineyards, and also fishing...
In summer, enjoy the lakes at thirty minutes from our hotel (Chalain, Clairvaux-les-Lacs ...) or Lons-le-Saunier's aquatic center recently refurbished. The Jura is particularly popular for hikers : on foot, by bike or on horseback.
In winter, the Jura welcomes ski enthusiasts. The stations are less than an hour's drive from our hotel. Other winter sports are to be discovered, the choice is vast in winter activities: dog sledding, snowshoeing, sledge...
For more information on activities in the Jura : http://www.jura-tourism.com/
Jura Wine Route
Top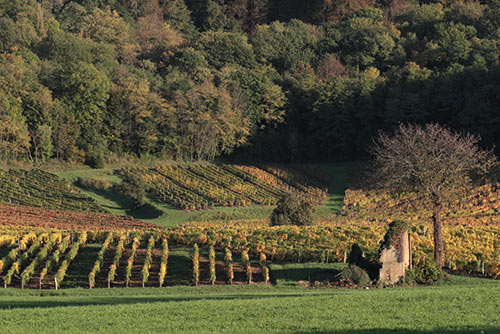 Jura Wine Route
By choosing staying at our hotel in Saint-Germain-les-Arlay, in the heart of the Jura vineyards, you have the opportunity to explore the Route des Vins du Jura. We are located close to Chateau-Châlon, famous especially for its yellow wine, a highly prestigious designation reserved for a small vineyard. A few kilometers also enjoy l'Etoile AOC winemakers. Not forget to mention other AOC : Arbois, Côtes du Jura, Macvin and Crémant.
The Wine Route is 80 km long and allows to meet some 200 professional farms and their specialties: Crémant, Vin de paille, Macvin, yellow wine, red wines and white wines.
Learn more about the wine in the Jura :